---
Some articles on this site may contain affiliate links. This means if you make a purchase after clicking on these links we will receive a small commission at no additional cost to you. All opinions remain our own. Any affiliate links will be clearly marked throughout the posts. 
---
Having a regular date night is one of the surest ways to stay connected with your spouse. But, it's easy to put off when you're trying to save money. Date night doesn't have to be expensive. Here are 100 cheap or free date night ideas you can do this weekend!
Download our free printable with all our cheap date night ideas. Cut them up and then pick a random one for your next date night!
Date Nights at Home
You don't have to paint the town red for a great date night. All these date ideas can be done in the comfort of your own home!
1. Make a scrapbook of your life together: Grab pictures, ticket stubs and anything else sentimental to you. Put them together in a scrapbook that you can enjoy for years to come.
2. Build a fort for movie night at home: Cuddle on the floor and watch your favorite movies together.
3. Clean out your closet – Marie Kondo Style: Bonus points for poking a little fun at each other's poor clothing choices.
4. Get crafty together: Paint, draw, make candles; you get the idea.
5. Get dressed up and have a dinner party for two at home: Break out your best china and cook a fancy meal. Eat dinner by candlelight.
6. Go through old photos of when you first starting dating: Reminisce about the early days.
7. Have a game night at home: Whether it's your favorite board game or a card game.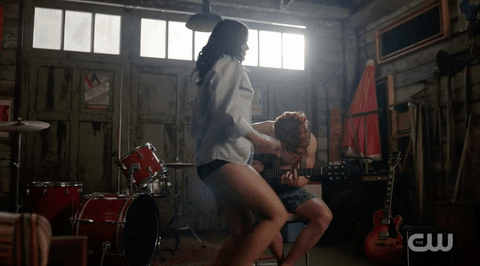 8. Make a playlist of your favorite songs: Dance around the living room in your underwear
9. Look through your wedding photos and videos: Re-live all the good and bad from your wedding day. (Mike forgot his shoes at home, and I went to the boat without my petticoat)
10. Look through your yearbooks: Tell stories about your high school years.
11. Have a spa night at home together: Do facemasks, treat each other to a sensual massage.
12. Put together a time capsule: Bury in the backyard (or deep in a closet)
13. Reminisce about your first date: and your first kiss!
Dream of Your Future Together
One of our favorite ways to reconnect is by dreaming together. Whether it's planning out our future or our next vacation, making big plans together is always a good time, and costs nothing!
14. Make a vision board: You can go old school with magazine tears or digital on Pinterest
15. Plan your next vacation
16. Go to an open house of a fancy home in your area
17. Design your dream home: Draw out a floor plan
18. Browse a home improvement store: Dream about the renovations you would do if money were no object
19. Plan your retirement: What will you do with all your free time together?
20. Test drive your dream car: or rent one!
21. What would you do if you won the lotto?
Food & Drink Dates
Nothing brings people together like breaking bread and sharing a cocktail. These food & drink date ideas can be done at home or your favorite restaurant.
22. Have a wine & cheese night: Educate yourself on the best pairings
23. Bake your favorite dessert from scratch.
24. Make a new recipe together
25. Make a pizza at home together: We did this on our 3rd date, it was a great way to see how well we'd work together.
26. Do a food tour in your city: No food tours? Create your own! Use YELP to find new places to try.
27. Go to a brewery together: Sample new beers, record your finding on an app like Untapped
28. Play bartender and try making new drinks: Find cool drink recipes online. Don't forget to eat.
29. Try the newest restaurant in town: Stick to appetizers to save a few bucks.
30. Do a taste test of your local bakeries. Get the same item from 3 different places and test them at home.
31. Have late-night breakfast at your local diner: Like you probably did when you were dating
32. Go to Happy Hour: Make a meal out of appetizers
33. Get ice cream together. Shoot the shit while enjoying your ice cream
Fun & Games
Whether it's a physical sport or re-living your childhood at an arcade, a little bit of healthy competition is always a good time. Couples who play together, stay together – right?
34. Go bowling
35. Go roller or ice skating: Don't forget the couples' backward skate
36. Play a game of would you rather
37. Go to an arcade: Go old school with Ski-ball and centipede
38. Go mini-golfing: Skip keeping score if you like.
39. Do yoga together: Strengthen your core and work up more stamina for the bedroom 🙂
40. Work out together: Work up a sweat and get those endorphins going.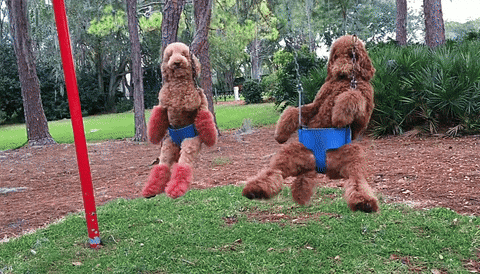 41. Go to a Playground: Hop on the swings or the sea saw
42. Do a puzzle together: Modge Podge your creation when it's complete & create a permanent memory.
43. Do crosswords or brain teasers together: Go old school with paper and pen!
44. Do an escape room challenge
45. Play pub trivia
46. Karaoke night: Singing not required
47. Have a video game competition at home: A little friendly competition is good for the libido.
Learning Something Together
Trying something neither of you has done before is a great way to bond and support one another. Especially if one of you is more of a natural than the other.
48. Learn a casino game at home: We've been practicing our craps throw
49. Learn a language together: Trying talking to each other in only that language.
50. Learn to play an instrument together
51. Take a cooking class
52. Take a dance class: Or watch videos on YouTube & practice in your living room
53. Teach each other something: What hobbies do you have?
Local Adventure Dates
Explore your local town or city with these date ideas. From visiting your local ice cream shop to taking in the sites, you'll find an activity that's inexpensive and close to home.
54. Volunteer together at a local charity
55. Be a tourist in your own city. Check out the places you haven't seen since you were in school.
56. Do a scavenger hunt: Check out meetup to find a local group activity or check out geocaching
57. Explore a new neighborhood: For the best experience explore on foot.
58. Find a fair or carnival, win each other stuffed animals. ride the Ferris wheel, and enjoy all the food.
59. Take a scenic drive: Up the coast, or through the woods
60. Go to the zoo or the aquarium
61. Go to a dog park and make new furry friends
62. Go to your local park and enjoy some fresh air.
63. Grab a cup of coffee and stroll your downtown area
64. Take a train or bus ride to no place in particular: You know, like in 40 days and 40 nights with Josh Hartnett
65. See a psychic together and see what's coming for your future.
66. Take a day trip to a local place of interest – create a road trip playlist and stock up on snacks
67. Drive through your favorite neighborhood checking out the houses
68. Enjoy a ferry ride: The journey is more important than the destination
69. Take a guided tour together
70. Hit your local flea market and look for cool & unique items.
71. Tour your local botanical gardens
72. Visit a museum: You can usually find inexpensive tickets or free days
Outdoor Activity Dates
Get outdoors and enjoy the fresh air with these outdoor date ideas.
73. Fly a kite
74. Garden together: No place to garden? Try growing some herbs on your window sill.
75. Pick Fruit: Berries, Apples, Pumpkins etc.
76. Camp out: Check out a state park for lower rates, or camp out in your backyard.
77. Go stargazing: Download an app to find the constellations or hit your local planetarium
78. Have a picnic: Can be indoor or outdoor
79. Play in the snow: Have a snowball fight; make a snowman or snow angels.
80. Hit the lake or the beach: Play in the water, or just relax on the sand
81. Play frisbee
82. Go bike riding
83. Take a hike together: Get that heart rate up and take in some gorgeous sights.
84. Watch the sunrise or the sunset: Take photos that you can frame later.
The Arts & Music
Expand your horizons and take in a bit of culture with these date ideas that center around the arts and music.
85. Attend a book or poetry reading
86. Explore a local art gallery
87. Check out a play: Local or school plays usually offer inexpensive tickets
88. Roam your local book store: pick out a book for the other.
89. Go to a drive-in movie: Stay for the double feature.
90. See a movie in the park: Pack a picnic cuddle under the blankets when the sun goes down. Make friends with your neighbors.
91. Go to an open mic or improv night at a comedy club: Laughter is always the answer!
92. Go treasure hunting at your local record store: Reminisce about the music you grew up on, or discover new musicians.
93. Read a book aloud to each other: Take turns reading chapters ala Pacey & Joey in Dawson's Creek
94. Play each other your favorite songs: Roam around your city with a headphone splitter.
95. Go see an unknown band: Check out a local band at a small venue without breaking the bank.
Intimacy
You're married; get down & dirty together. We never like having to plan sexy time, but sometimes that's just the reality of marriage. Keeping the intimate connection is more important than requiring it to being spontaneous.
96. Play out a sexual fantasy: Not comfortable talking about sex? Try our Newlywed Challenge.
97. Take a bath together: Make it romantic with bubbles, candles & champagne.
98. Visit a sex toy store: See what sparks your interest, and try something new if you're feeling frisky.
98. Take a shower together: Keep it fun, soaping each other up – or make it sexy and get it on.
100. Answer the 36 questions to fall in love: Whether you're a newlywed or have been together for 20+ years you might learn something new about each other. Get them here: 36questionsinlove.com
There's your list of 100 Cheap Date Night Ideas to bond with your spouse. Check out our printable version that you can cut up and pick at random when you need a new idea!
Summing It Up
Dating your spouse is one of the best things you can do for your relationship, and you shouldn't have to break your budget to do it. We love trying new things together and creating memories. We do our best to document everything with at least a picture or two which we regularly go back and look at to reminisce.
What About You?
What's your favorite cheap date night idea? Tell us in the comments!